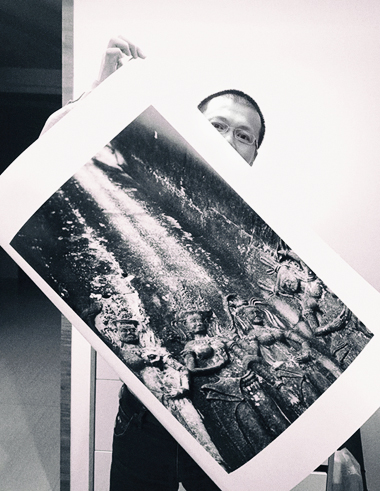 Buying or collecting a print is a deeply personal choice where the collector connects with the artist's vision and creation. What matters and resonates with one person just so happens to be created by an artist. In a way, it may be said that an aspect of one's personal world has been given expression through the creative energies of another. Because the collector is connected emotionally and intellectually with an artwork, to own that artwork is to own a piece of one's own worldview, and to experience a deep satisfaction and enjoyment of what resonates and delights. It also helps that fine art prints enliven a home or company premises, and give them much character and life.
Personally, I would be honored if you adore an artwork so much so that you would like to own one. The artworks featured in this website are available as fine art prints that use archival pigment inks on archival quality paper (not mounted or matted). Each print is signed and will be accompanied by a certificate of authenticity. Payment wise, currently, only bank transfers are accepted.
As a general guide, the pricing is as follows: Open Editions at USD120 for A4 size (11.7″ x 8.3″), USD280 for A3 size (16.5″ x 11.7″), and USD600 for A2 size (23.4″ x 16.5″). Open Editions may also be printed on canvas and aluminum metal prints. Please enquire for their prices. Do note that there will be shipping costs.
Limited Editions are available for A1 size (33.1″ x 23.4″) and above. Prices increase with each piece in the edition collected by buyers.
Please contact me via email at [email protected] for quotes and all other enquiries.